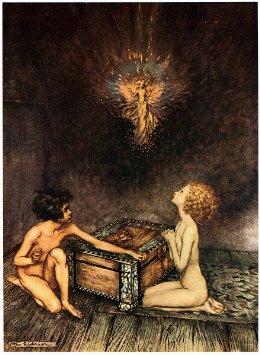 Hawthome's Wonder Book
Arthur Rackham, 1867-1939

When I was a kid, I really loved reading books, especially for fables and fairy tales full of illustrations. I was keen on mimic pictures or images inserted in those story books, which directly tell me a story without any word description. Certainly, a complete story can rarely be illustrated or told by a simple picture. On the other hand, illustrator's imagination based on stories is not the same as mine. However, once I saw a picture in a book illustrated by Arthur Rackham, I was deeply attracted by his picture and threw stories far away. Arthur Rackham is widely regarded as one of the leading illustrators from the 'Golden Age' of British book illustration which roughly encompassed the years from 1890 until the end of the First World War. During that period, there was a strong market for high quality illustrated books which typically were given as Christmas gifts. Arthur's pictures usually reflect a story's content or background completely. More importantly, his imagination is somewhat the same as mine. At that moment, I could hardly describe my imagination through simple words or rich description to others. Then, I was thinking if I can learn to draw pictures and tell my imagination to others through my drawing as Arthur did. This is my story of start and enjoy drawing.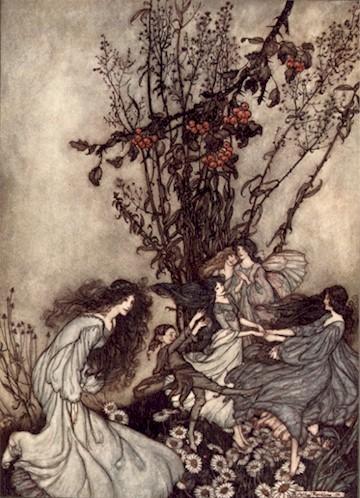 Fairies never say, "We feel happy"; what they say is, "We feel
dancey.
"