It happened again while I was watching This is Us.
Usually completely fixated on my new favorite show, I was getting distracted. First by the almost-black TV monitor between scenes, then the metallic vase on the coffee table, and finally on what really won my attention: my fuzzy blanket, curled around itself and intertwined between my roommate and me.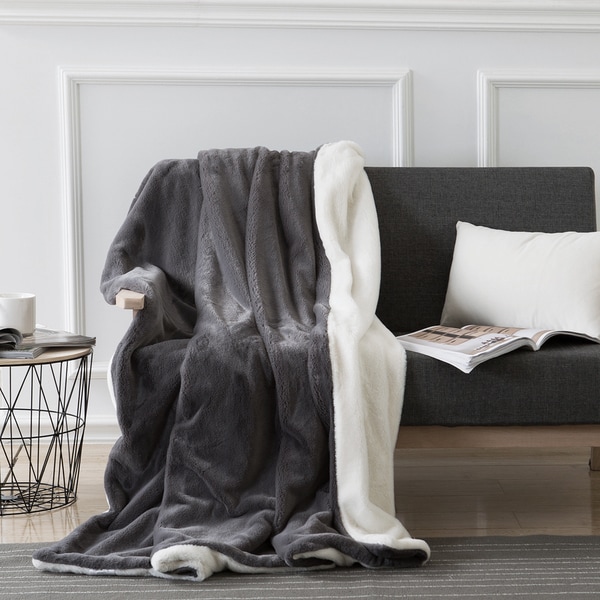 https://www.overstock.com/Bedding-Bath/Qbedding-Fuzzy-Soft-Reversible-Solid-Color-Velvet-Plush-Blanket/14255003/product.html?refccid=B3N2LC652WSKIBKNYKG7ZMICCU&searchidx=0
Those shadows—or were they just folds? Its soft fuzz that reminded me of the grass I had tried so hopefully last week to make accurate…its ranging shades of grey, caused not only by external light, but by a variance in thread pigment.
I was obsessed with figuring out how I could draw this item that had been a cozy, but relatively uninteresting staple on my couch for months. Intrigued and challenged, I naturally became a bit worried about whether it was going to be something that was best depicted by the ever-confusing charcoal…
This instance is not only just one example of me wondering how and if I could depict something in front of me onto paper, but also a testament to how my perception and understanding of my surroundings have completely shifted since I began drawing this semester. I was attracted to the course due to the drawing skills necessary for my architecture major, but had had no formal drawing experience for many years. Initially excited to take it but unsure about the real relevance Drawing 199 had to my education, I now am very aware that this change that I have seen in myself perfectly encapsulates why I should be drawing. The act of drawing not only requires a level of understanding of space around you in order to translate it, but also a curiosity towards what makes something look the way it does. This curiosity leads to both investigation and attachment, as opposed to naturally passive intake.
While frustrating if ever my drawings do not look exactly as I had hoped, I am very thankful that I have spent this semester drawing, watching, and trying to understand. This attention to detail will be crucial if I pursue architecture or any other field; regardless, I hope to hold onto my pencils and remember that I am always able to maintain or to return to this level of engagement with all that I see.